E911 Emergency Service Board Members
The E911 Emergency Service Board shall be comprised of 7 members appointed by the Governor with the advice and consent of the Senate. Members of the board shall serve without compensation. The board shall work in concert with the Department of Safety and Homeland Security, providers, emergency service providers, counties and municipal governments offering 9-1-1 service and any other appropriate department, agency or committee focusing on statewide emergency service affected by the development and maintenance of the E-911 System. The board meets quarterly conducting business and is supported by a full time Administrator located within the Department of Safety and Homeland Security.
---

Nathaniel McQueen, Chairman
** Coming Soon **
Lewis W. Briggs
Lewis is retired from the Delaware State Police at the rank of Lieutenant & Director of 9-1-1- Operations; in that capacity Lewis was the commander of the 3 State Police 9-1-1- Centers & the Headquarters Communications Center. During his command the 9-1-1- Board was established by the Legislature and the Board began the upgrade of the state wide system.
Lewis is a Veteran of the United Sates Air Force where he served for 4 years and was honorably discharged in 1974. A graduate of Sussex Central High School; Lewis, continued his education at Delaware Technical & Community College, graduated with an associate degree in Criminal Justice, during that time he worked as a police officer in the City of Rehoboth.
In 1977, Lewis was hired by the Milford City Police Department, graduated from the Academy as the Outstanding Municipal Recruit. In 1981 Lewis applied to Delaware State Police and enlisted as a Trooper on September 10, 1981. During his career Lewis had many assignments from Patrol Trooper to K-9 Officer, Detective and Community Relations. Lewis continued his education obtaining a B.S. Degree from Wilmington University, being selected as the 1st night student to be the graduating Class Speaker. The executive staff selected Lewis to attend the North Western School of Staff & Command in 1994.
Lewis retired from active duty on August 31, 2008. He currently is the Operations Manager for Cooper Realty. Lewis is married to Lisa Hudson Briggs with 4 children & 10 grandchildren they affectionately refer to as their co-ed softball team.
Six essential qualities that are the keys to success: Sincerity, Personal Integrity, Humility, Courtesy, Wisdom, and Charity --William Menninger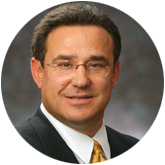 Mark Grubb
Mark currently serves as an IT Specialist for the US Department of Homeland Security where he is responsible for managing national emergency communications projects across all lanes of emergency communications technology.
Prior to joining DHS, Mark served as the Director of the State of Delaware's Division of Communications in the Department of Safety and Homeland Security, responsible for the 700MHz and 800MHz Statewide LMR systems.
In addition to managing the State of Delaware's 800 MHz and 700 MHz statewide radio systems, Mark served as the SWIC (Statewide Interoperability Coordinator) and First Net SPOC (Single Point of Contact) for the State of Delaware and is a Governor appointed board member of the states Enhanced 911 Board of Directors.
Mark was the first Chair of the National Council of Statewide Interoperability Coordinators (NCSWIC) Executive Committee serving in that position for 4 years and a Vice Chair of SAFECOM.
Prior to his position with the State of Delaware, Mark spent 20 years in Facility Management at MBNA America in Wilmington, DE. Mark was a First Vice President, managing various operations within the Facility Management Department. He began his career with MBNA in 1987 and participated in the growth of this credit card giant over his 20-year tenure.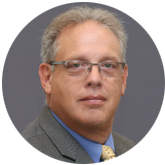 Edward Marecki, ENP
Ed retired as PSAP Manager in 2015 from the Department of Public Safety, Division of State Police after a 37 year career in 2015.
Ed has taken an active role over his professional career with the National Emergency Number Association (NENA). He served as the NENA Northeastern Regional Director for many years, and was the NENA Board Liaison to the National Public Safety Telecommunications Council (NPSTC); National Fire Protection Association (NFPA): and the International Academy of Emergency Dispatch (IAED). He chaired the NENA Human Resources Committee for many years and was previously a member of the Association of Public Safety Communications Officials (APCO).
Ed has been involved in other community organizations. He is a member of the Robbins Hose Volunteer Fire Department, and served as a Problem Captain and Judge with the State of Delaware Odyssey of the Mind competition for many years.
Ed and his wife, Pam, live in Rehoboth. They enjoy the beach life and visits from their daughter, Laura, who lives in Pennsylvania.
Michael H. Vincent
Michael H. Vincent has been a member of the Enhanced 911 Emergency Reporting System Service Board since June 2009. He represents the three county governments on the board.
He is a 1963 graduate of Seaford High School. He has served in the Delaware National Guard for seven years and was a seventeen year high school football official.
He is a forty year member of the Seaford Volunteer Fire Department and a Past President of the Delaware Volunteer Firefighters Association.
He and his wife, Elaine, reside in Seaford. Mike and Elaine have a daughter Michelle Middleton and three grandchildren.